Our Services
We offer a variety of services for individuals, business owners, and independent professionals.
Income Tax Preparation
· Individual
· Business
· Trust
· Estate
· Gift
· Non-Profit
Accounting
· Bookkeeping
· Payroll
· 1099 Preparation
· Accounting & Tax
· Family Office & Personal CFO
Advisory
· Tax Planning
· Tax Projections
· Popular Deductions
· Financial Planning
· Corporate Tax Rate Changes
· Consulting
Our Approach to Accounting
We provide tax and financial services to many clients both small and large over a wide geographical area. We use the latest forms of electronic data transfer tools for your convenience and take a personal approach with our clients so that we may understand how best to serve their unique needs and financial goals. We strive to provide our clients with excellent customer service while building long term relationships.
Craig Nieschwietz, CPA and his team work closely with business owners to provide accounting and financial services.
Visit the Offices
209 W Main St
Kenedy, TX 78119
311 N Front St
Falls City, Tx 78113-0490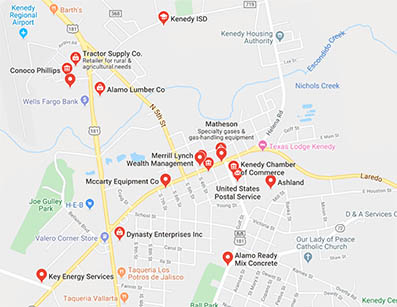 Contact
Phone
e-Fax: 830-299-4786 
Email
Address
209 W. Main St. | Kenedy, TX 78119-2719
311 N Front St. | Falls City, Tx 78113-0490